AS SEEN IN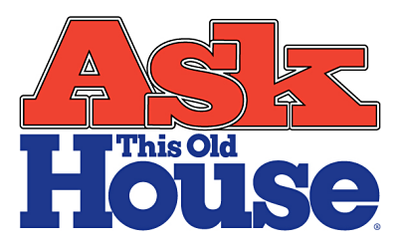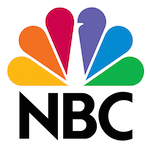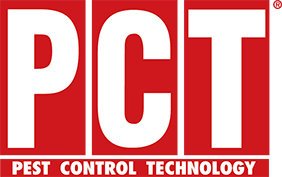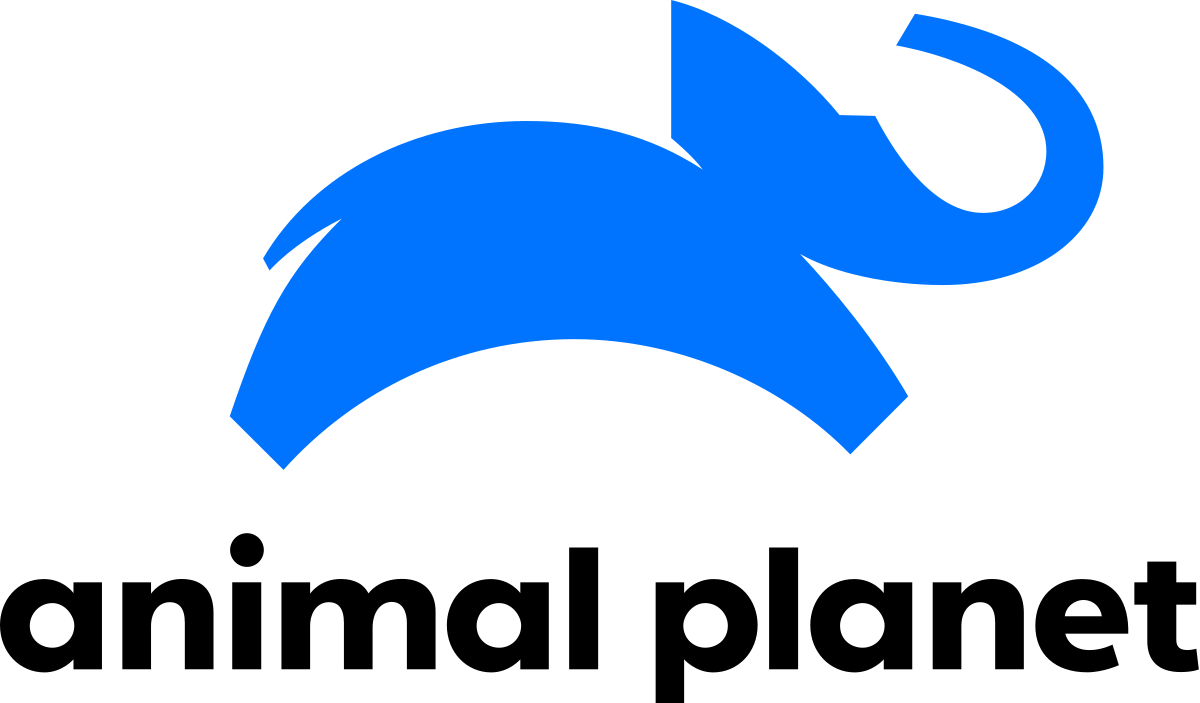 Key Features
The pulsing EVICTOR® strobe light is too bright for a squirrel's sensitive eyes and disrupts their natural living cycle. After hanging the EVICTOR® strobe light in an attic, squirrels usually vacate within 1 to 2 days.
HANG IT UP
Plug it In
Easy Installation means your problem will be solved quickly, easily and effectively.
300 SQ FT
Coverage Area
Each unit covers 15 x 20 feet area in Attics, Crawlspaces, Basements, Garages & More
24/7 365
Protection
Long Lasting Bulb Life Lasting an Average of 7,000 Hours
30 DAY RETURNS
100% Money Back Guarantee
We're Confident the EVICTOR® will solve your rodent problems.
Specifications
24" Chain to Hang in Attics & Crawlspaces Easily
10' Heavy Duty Electrical Cord with Standard 3-Prong Grounded Plug
Sturdy Metal Housing - Polycarbonate Dome Covering Flash Tube 
Omni-Directional - Shines in All Directions 
No Heat
No Noise
No Odor
No Chemicals
Long Lasting Bulb Life, Average Life 7,000 Hours
Amperage .1, .1 A
Temperature Rating -31 to 150, -31 to 150 deg F
Voltage Rating 120, 120 VAC 
Installation Instructions

1. DETERMINE THE SIZE OF YOUR ATTIC, CRAWLSPACE, WALL VOID, OR DARKENED AREA.
The EVICTOR® 10K covers a 15 ft x 20 ft. area. (300 square ft.)  You need to purchase enough strobe lights to cover the desired area and not leave any dark spaces. A squirrel, roof rat, raccoon or other rodent may contintue to live in your attic if it can shield itself from the light.
After installing the EVICTOR®, Flying Squirrels and Eastern Grey Squirrels usually leave the attic within one or two days.  Occasionally there may be an increase in noise and activity the first few days.  Squirrels can be very frustrated with the flashing high intensity light.  The EVICTOR® serves them an eviction notice and they are not happy giving up their home.
2. BEFORE ENTERING THE ATTIC, MAKE NOISE, THEN STOP AND LISTEN. 
The absence of noise in the attic usually means that the rodents have left the area.  Shine a flash-light into the installation area before entering.  Squirrels with with young can be aggressive.  Playing a loud radio near the entrance to the attic can help clear the rodents out of the space temporarily.  
3. HANG UP THE EVICTOR®, MAKE SURE THE ATTIC IS CLEAR.
Hang up the EVICTOR® in a central location, approximately three feet above the floor. The strobe lights should overlap and shine in all dark corners to create an umbrella effect. If there are windows in the attic tape cardboard over them to block off any outside light.
In order for the EVICTOR® to work properly, the space must be uncluttered and as dark as possible.  No other light source should be on to interfere with the performance of this product while in use. 
4. PLUG IN THE EVICTOR®
Plug in the EVICTOR® near a light switch or into a surge protector. Leave it on continuously day and night. In as little as twenty-four hours the squirrels will leave the attic.
It is highly recommended that a switch and outlet with GFCI protection be placed near the entrance of the space where the unit can be turned on and off remotely. For small attics it can be convenient to plug the Evictor Strobe Light® 10K unit into a nearby light fixture. 
FOR BEST RESULTS, IT IS HIGHLY RECOMMENDED THAT THE EVICTOR® STROBE LIGHT OPERATE CONTINUOUSLY 24/7 YEAR ROUND.
Do not have the Entrance/Exit Holes sealed for at least 1 month. Many customers can not locate the entrance or exit holes and choose to leave the EVICTOR® operating year round for continuing protection against damage from rodents.
For best results it is recommended that the Evictor® operate continuously 24 hours a day, 7 days a week, 365 days a year. Do not seal the entrance or exit holes for at least one month. Exposure to the Evictor® trains squirrels, roof rats, norway rats, raccoons, and other rodents to hate your home. The Evictor® 10K discourages digging, chewing, and other property damage.
CAUTION!!!
Persons with medical conditions aggravated by strobing light should not be exposed to this unit.
WARNING!!!
High voltages are present inside strobe beam assembly wait at least five minutes after shutting off power before changing replacement strobe tube! If no switch is installed, care must be taken when entering or exiting attic crawlspace. This product produces a high intensity strobe light, do not look directly at the light! Your eyes will be adversely affected. Leave the space immediately
Frequently Asked Questions

DOES THE EVICTOR® WORK THE SAME AS A NORMAL DISCO STROBE LIGHT? WHAT'S THE DIFFERENCE?
A disco strobe light actually pulses faster than EVICTOR® but it only has a fraction of the brightness.  The EVICTOR® 10K is a 175,000 candlepower high intensity strobe light.  It is the intensity of the strobe lights that make our products so effective on any squirrel, roof rat, raccoon or other rodent.  
EVICTOR® 10K Professional strobe lights are also OMNI-DIRECTIONAL shining all all directions to create an umbrella effect in attics and crawlspaces.
DOES THE EVICTOR® DEFINITELY WORK? WHAT IS THE SUCCESS RATE?
EVICTOR® strobe lights are 100% successful at permanently evicting squirrels, roof rats, norway rats, and raccoons, and just about any other rodent.  They were tested on homes where squirrels occupied attics and crawlspaces for over 30 years.
WHAT RODENTS DOES IT WORK ON?
It works on Squirrels, Roof Rats, Norway Rats, Raccoons Feral Cats, Bobcats, Opossums, Groundhogs, Skunks and More living in attics, crawlspaces, and darkened areas under houses.  
It also works on Rats living in cars chewing electrical wiring.  It does not work on bats.
HOW MANY HOURS SHOULD THE EVICTOR
®

10K STROBE LIGHTS BE LEFT ON FOR IN A ROW?

The EVICTOR® 10K Professional strobe light is intended to be left on 24 hours a day, 7 Days a week, 365 days a year.  If you had a serious rodent problems with multiple entry holes and a lot of damage, chances are other rodents will enter the attic if the strobe light is not left on.
HOW LONG DOES EACH STROBE TUBE/BULB LAST?
The Strobe Tubes or Bulbs are rated to last 7000 hours with continuous use of the EVICTOR® 10K Professional strobe light.  Many customers find it lasts well over a year.
IS THIS GOING TO MAKE MY ELECTRICITY PROVIDER RICH OR DOES THE STROBE LIGHT CONSUME LESS THAN ONE WOULD EXPECT?
Our products are very energy efficient and portable. The EVICTOR® 10K Strobe Light is 175,000 Candlepower and covers an area of 300 sq ft. yet discharges no heat. 
Energy usage for the Evictor 10K unit is only 105.12 kilowatt hours per year. Running continuously, 24 hours a day, 7 days a week, for a full year, the estimated energy cost is only $9.04.*
*Kilowatt-hours per year are a measurement of energy use. Your utility company uses it to compute your bill. $9.04 is based on continuous use for one year and the 2005 National Government average cost of $.086 per kilowatt hour.
MY ATTIC HAS MOUNDS OF PINK INSULATION COVERING THE ATTIC FLOOR. WILL THE STROBE LIGHTS BE EFFECTIVE IF A RODENT CAN TUNNEL INTO THE INSULATION?
Squirrels can tunnel into the insulation. In some instances they have built a kind of insulation wall to hide from the light. However, squirrels prefer to live on top of the insulation.  The nests are easy to find because the insulation is depressed into a bowl shape. Also, when you place the strobe lights in the attic, you make the area an unsuitable place for squirrels to raise their young.
MY PROBLEM IS NOT IN MY ATTIC. THE RODENT ENTERED MY HOME THROUGH THE SUB-ROOF BETWEEN MY FIRST AND SECOND FLOOR.  CAN A STROBE LIGHT BE PLACED IN THIS AREA?
Yes!  The EVICTOR® 10K Professional can be placed in a floor or ceiling.
HOW DOES THE STROBE LIGHT AFFECT RODENTS?
The EVICTOR® Strobe Light's high intensity flashing annoys the squirrel's eyesight making it difficult for them to live in and move around the space.  They will leave the space in a few days after installation of the light.
DOES IT WORK FOR MICE?
The EVICTOR® has not been tested thoroughly to work on mice, in a limited number of instances the strobe light has been successful.  If you have tried the EVICTOR® 10K Strobe Light on another rodent that is not mentioned on this site please contact us and tell us about it.
In the Media
Ask This Old House - WHAT IS IT?
Well, this is the guest-be-gone. When they won't leave, you plug this in, and they are gone in five minutes. And you know what, for your in-laws, they make one with a siren.
Animal Planet - Backyard Habitat
The Strobe light goes on, it flashes a lot, it becomes irritating to them, and the animals get the picture that it's not really a place they're supposed to be. The thing is, make sure you have curtains drawn in your attic, because your neighbors are going to think you have something wild going on.

About.com - How to Get Squirrels out of the Attic
A nasty environment must be created, an environment so nasty that they will be repelled and not want to be there. One option is the Evictor Strobe Light invented by Earl because he was having problems with squirrels in his own attic.
Pest Management Professional Magazine - In the Field: Light Makes Right
The Squirrel Evictor helps Massey Services rid structures of pests - squirrels, feral cats and roof rats - quickly, cost effectively, and safely "Believe me, The lights are just as nasty for you and me as they are for pests," he says. "In training, We'll keep one one for about four cycles before people say: 'Okay, we get it. You can turn it off now.
The Washington Post - A Device that Drives Squirrels Nuts
It's like living in a cheesy '70s night club -- A perpetual cheesy '70s nightclub, studio 54 with a cocaine-addled DJ who refuses to stop the checkerboard dance floor from pulsating.
Pest Control Technology Magazine - GOING SQUIRRELLY?
The Evictor strobe light is a new tool that can be best described as a repellent. It annoys the animal's sense of sight and is intolerable. After Installation of the strobe light, flying squirrels and Eastern Gray Squirrels vacate the attic within one to two days.
NBC News - Green is Universal
If you put out poison in the attic, the squirrels could die. These strobe lights are a safe alternative. If you watch it long enough you kind of get motion sickness.
Real Customer Reviews
We had squirrels in our attic and could not get rid of them by conventional methods. In desperation one day we started searching the internet for suggestions to rid our attic of squirrels. The strobe light idea came out of that search. We found the Evictor Strobe Light on Amazon, ordered it and installed it. The first night the squirrels went crazy! The second night - complete silence. We did have to buy a second light as the squirrels moved to a different area, which was noted in the Evictor Strobe light instructions. After installing the 2nd light, again, complete silence. My husband and I would highly recommend the Evictor Strobe light to anyone who has rats, mice or squirrels in the attic or crawl space.
We tried for months to get the flying squirrels out of our attic in 2008. Even the pest service told us it was nearly impossible to get them out. The Evictor lights were our last hope, and they worked immediately. No pests in 9 years! Today we replaced the bulbs for the second time. Just in case.
I had a terrible infestation of squirrels in my large walk-up attic. I installed the Evictor up there mid-March with the windows covered, and almost immediately noticed a couple of squirrels looking displaced and annoyed on the tree outside their entry point. Haven't heard any up there since it was installed. But some squirrels had been entering the attic between the second floor ceiling and the attic floor, so there could be places in there that the Evictor strobe can't reach. With the warmer weather I've had to open the windows to cool the space, so that could reduce the effectiveness. As soon as I close up all their entry points I'll have a better idea whether they're completely out of there. Wish they made a teeny version of the Evictor that would fit inside a soffit or between the ceiling and floor above. Service from the company was speedy and the product seems durable and well made -- and it's made in the USA.
"I had extensive squirrel problems for over 35 years. Two units were placed in my attic space and the problem was solved in 48 hours. I am so satisfied that there is a product out there that finally works. I have spent thousands of dollars over the years but they always returned. The squirrels do not even come around my house anymore."
Bloggers & Influencers

Scarlet Paolicchi - Family Focus Blog
"I set the Evictor up in my attic and I haven't heard the squirrels since. I love something that is easy and works. I suggest the Evictor for anyone who wants to know how to get rid of squirrels in attic. You have nothing to lose with their Satisfaction Guarantee"
Read More
Randy Parsley - Rat Control Reviews
"This is a device to which I wholeheartedly give my seal of approval. It worked when nothing else, including professional help, would. My personal experience with this product is overwhelmingly positive...a unique solution if you need to chase rodents from an enclosed space."
Read More
Blog posts
Learn how to evict squirrels from your attic and solve your problem quickly!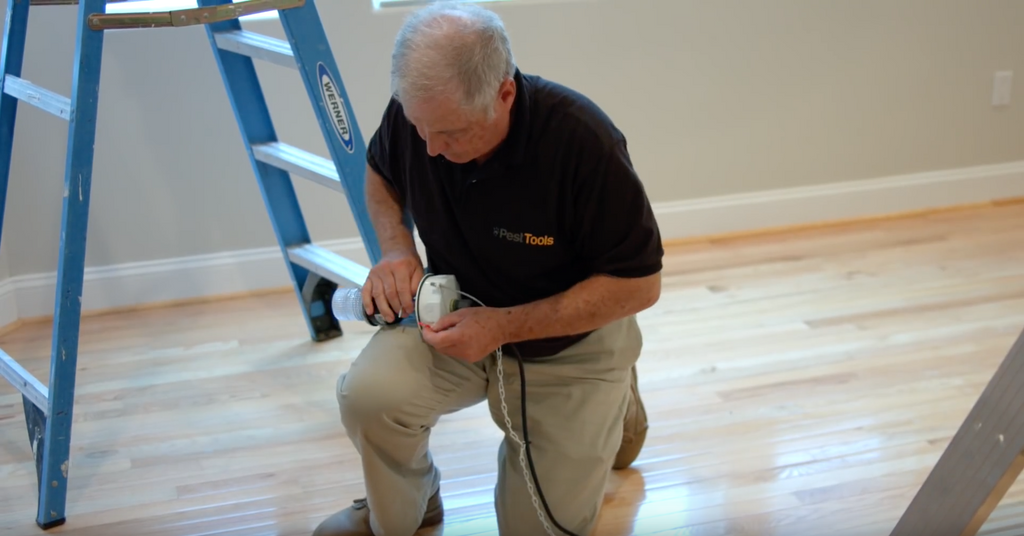 Learn how to evict squirrels from your attic and solve your problem quickly!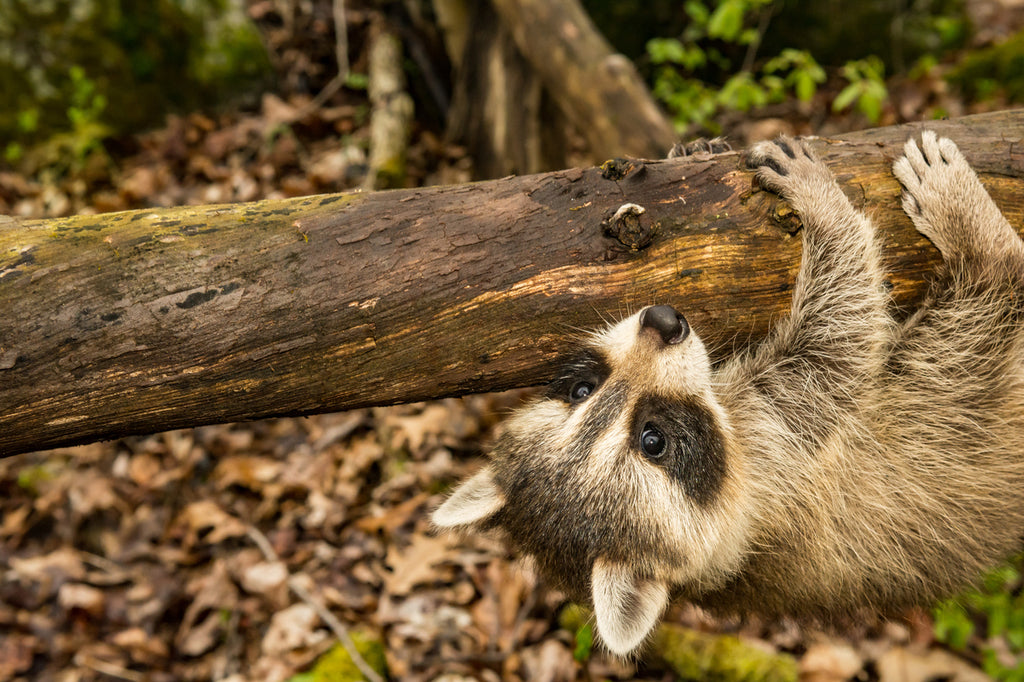 Deb Welter, Wildlife Rehabilitator has her flying squirrel AND gray squirrel attic problem SOLVED using the Evictor® Strobe Lights